Welcome To CrossPoint Church of Lexington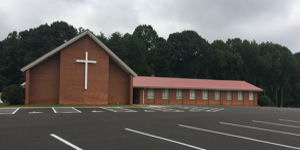 We are a Christian Independent congregation joined by our common love for the lord. It is our mission to preach and teach the Gospel of salvation through Jesus Christ our Lord. We are a congregation that shares the values of FAITH, FELLOWSHIP, and FAMILY.
We are blessed to have Pastor Michael Greer deliver his powerful messages each week to leave us inspired through our everyday lives.
We welcome visitors of all denominations to join us in our journey through the Bible as we celebrate the many blessings that God has given us.
We are a together Church in a not so together world. Acts 2:44